Floor plans are an essential part of any home renovation. But have you considered getting an interior designer to look over them? In our latest podcast episode, we've explored why it's a good idea to get an interior designer to check your floor plans, even if you've already received them from an architect.
Architects are more focused on the building and its technical aspects, such as plumbing, electrics, and the structure of the building. While they consider the internal layout of the building, they may not be as focused on how you will use the space. An interior designer can provide you with personalized advice and suggestions based on your lifestyle, family, and personal preferences.
For instance, an interior designer can help you optimize your floor plan to accommodate your daily routines and activities. They will take into account factors such as how often you entertain guests, how much you cook, and how much storage you need. They can also help you select finishes, fixtures, and furniture that match your style and preferences.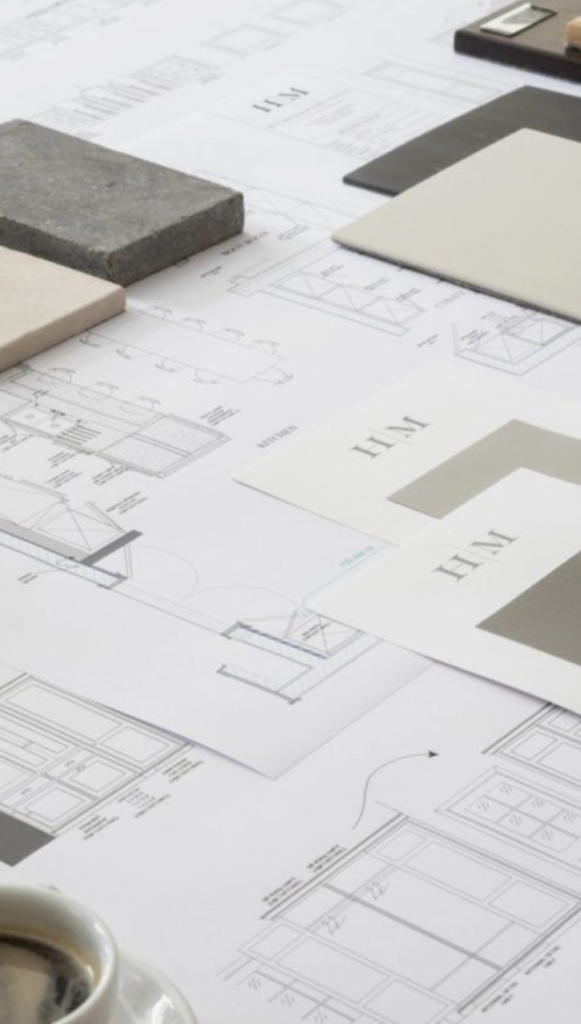 Here are some additional tips to consider when reviewing your floor plan:
Kitchens: Aim to have at least a meter of space between your island and wall cabinets or side base units If space is tight. If you have room you can extend this but no further than approx 120cm to maintain comfort and functionality.
Doors: Consider changing the direction your doors open and the side they are hung to maximize space and improve privacy. For instance, a sliding pocket door is an excellent solution for small spaces, as it doesn't require any swing space but does require the equal wall space to slide open.
Fire regulations: Always ensure you adhere to fire regulations and consult with a professional if you're unsure when it comes to making spaces open plan.
At the end of the day, a well-thought-out floor plan can make a significant difference in the overall look and feel of your home. By consulting with an interior designer, you can ensure your floor plan is optimized for your lifestyle and personal preferences.
If you're interested in learning more about how an interior designer can help you with your floor plans, and about floorplans in general listen to our full podcast episode now, or, if you would like help with your floorplans, get in touch!