(Anatomy of A Room) On Closer inspection this 'cosy' looking bedroom has a lot of hard, straight edged elements to it, jet it still feels 'soft'. Most likely because of the clever play of materials creating constant patterns and surface interest.
The wallpaper is a lovely small but intricate pattern, pretty sure it's Morris and Co Willow Boughs. Although very busy, because of the calming colour and smallness to the pattern it works well with the other items around it. Namely the tongue and groove ceiling (not this is not white but a putty shade with a level of sheen to it. Edward Bulmer's Clove may be a good paint match. The bed headboard is another geometric looking wood paneling, geometric patterns always working well with the more organic that seen in the wallpaper.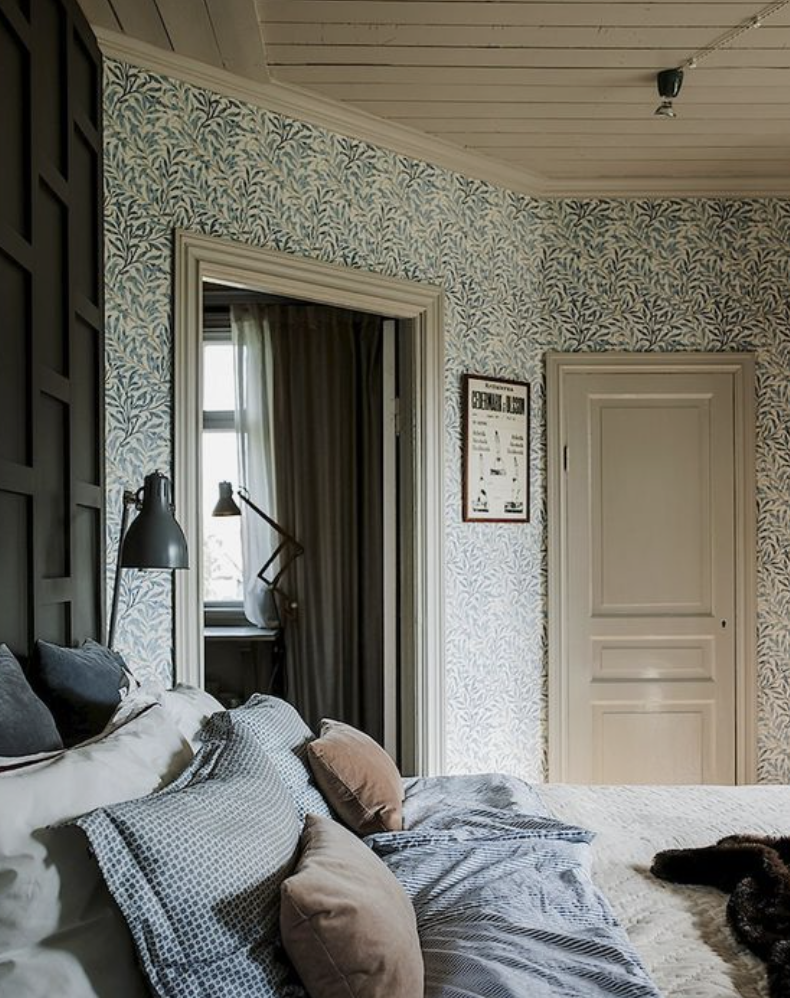 The Door architrave has a nice detail to it and the doors are also panneled so as not give any inch of flat looking wall.

The blue of the wallpaper and creamy colouring of the ceiling and doors have been brought onto the bed and texture has continued with cotton, velvets and quilting.

You can see the bedside light shape mirrored with the lamp on the desk in the room beyond where soft curtains give your eye a little rest.