Looking to buy a new house? Beware of an accidental renovation trap!
Lu recently chatted to Gareth (@Gareth_at_Keeperscottage), who, back in 2016 thought they were buying a lovely, fully finished home. But, as fate would have it, they fell victim to the an accidental renovation.
It all started innocently enough when Paul thought he saw a wet patch on the living room ceiling. Instead of properly investigating, he just poked at it, which led to a huge hole in the ceiling. It turns out the bathroom was leaking into the living room – not good!
But instead of just fixing the leak, Gareth embarked on a rabbit hole of renovations, throughout the Covid Years! Once they started one thing, it led to another, and another, until they found themselves knee-deep in an accidental renovation. Sound familiar?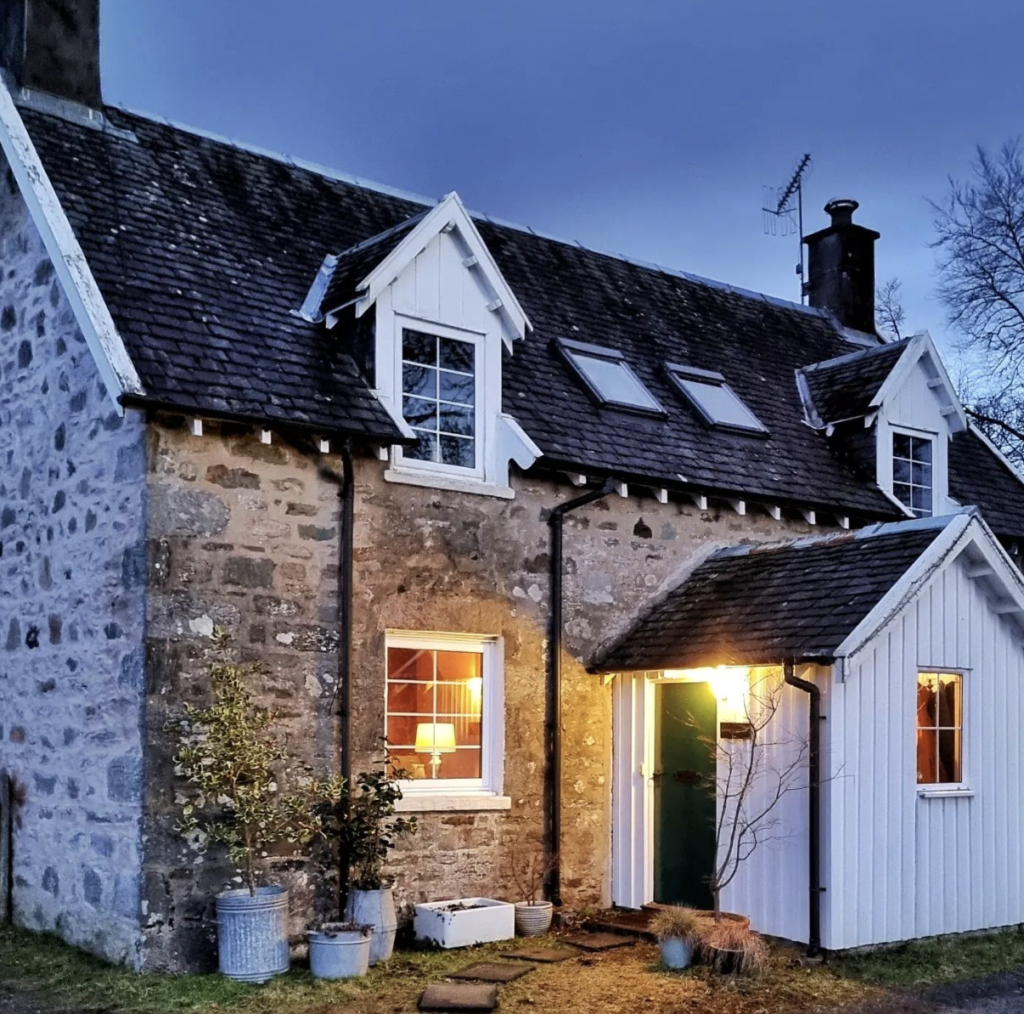 The new bathroom meant an electrics update and moving loft hatches lead to a full re-plaster and beyond. Before they knew it, their long-term home had turned into a never-ending renovation project. But then everything changed as soon as the final piece of their renovation puzzle went in, the new carpets, they decided the countryside was calling and bought a picturesque stone cottage in the Scottish Highlands.
Gareth and his partner fell in love with a beautiful little cottage. Hesitant to tackle another renovation project they moved in with full surveys thinking not much could go wrong, but fate had other plans and the problems began pushing them towards more renovation work. Luckily the beauty of the cottage and area has made this time different and it feels much more worthwhile.
Listen to this weeks podcast all about Gareths journey and how he tackled a chain of unexpected events to find himself happier than ever in the highlands!
The moral of this story? Beware of the accidental renovation trap, and always do your due diligence before buying a new home.
And if you're buying a renovation project, get in touch with us for a pre purchase consultation to take a look at how much your potential project will cost to bring it up to scratch!
If you need some inspiration for your own home renovations, be sure to check our other stories, podcast 'When The Dust Settles' and instagram!